What you want us to fix today?
Walk-ins are
welcome

,

you don't need a booking


Need help with MacBook Repairs?
Give your details now & Get our call shortly
Service Center and Store for Apple MacBook Pro | Air | iMac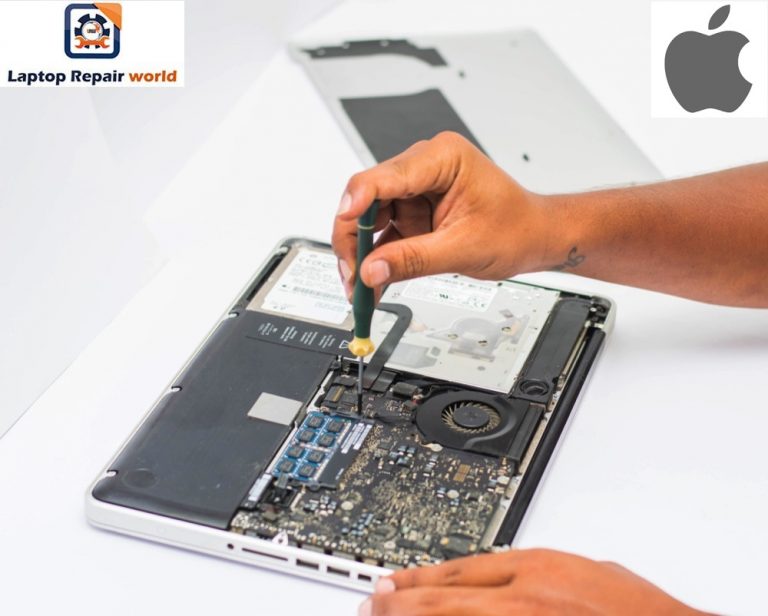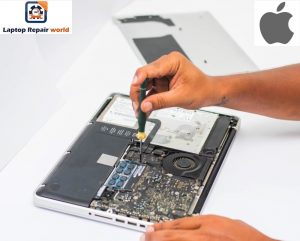 Laptop Repair World is a premium Apple MacBook service center in Hyderabad. Apple certified engineers will help you to fix MacBook, MacBook Air, MacBook Pro problems. You can visit our nearby Apple laptop repair center to get it fixed in a few hours. The Apple service center is an independent, non-warranty service provider offers high quality, express service, affordable, speedy and reliable MacBook repairs.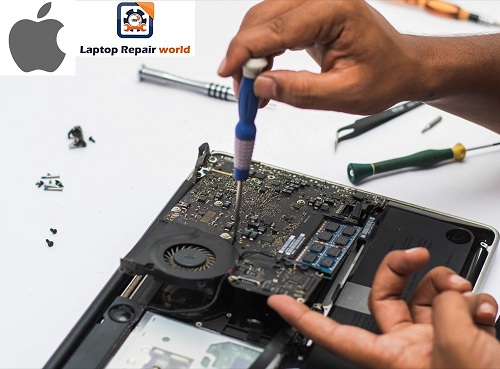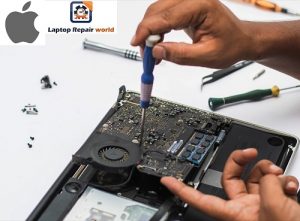 Over 18 years of Apple Certified Technicians for Mac, MacBook parts. Providing high quality, guaranteed repair for all Apple laptops including MacBooks, MacBook Pros, MacBook Airs, PowerBooks. We use only genuine Apple MacBook Parts just like the official Apple Store does. All Apple spare parts come with warranty. Laptop Repair World stocks original Apple parts like MagSafe Charger, Apple Battery, retina screen, keyboard, logic board, LCD panel, HDD, SSD, memory, touchpad, CPU Fan, Wi-Fi adapter, etc.
Apple MacBook Experts in Secunderabad Hyderabad Telangana
MacBook Pro Repair
Our Fast MacBook Pro repair process will resolve issues at the earliest without compromising the quality.
MacBook Repair
High Quality service assurance, taking special care to fix MacBook Repair Services
MacBook Air Repair
Special care taken when it comes to repair Apple MacBook Air Repair Services, due it's thin components
iMac Repair
Chip Level / Component level Apple iMac Repair Services available in Hyderabad and Secunderabad Telangana
MacBook Repair Service Process - How It Works

Why we are Best Apple MacBook Repair Hyderabad Store and Service Center
MacBook Repair Price List in Hyderabad 2022 Year
Mac Servicing Pricing

Service Name
Price
Generic Software Issues
1500
Slow Processing or Hangs
2500
OS Installation
1500
OS Installation with Data Backup
2500
Formatting
1500
Anti Virus Installation
On Inspection
Internet Issues/ WIFI
1500
Other Software Installation
1500
Other Software Issues
1500
Generic Hardware Issues
1500
Overheating
1800
Cracking Sound
1500
* Kindly refer terms and conditions
MacBook services 2

Service Name
Price
Display Issues
2500
No Display
2500
Display Damaged or Cracked
2500
Display Flickering
2500
Improper Display
2500
Blur Display
2500
Spot mark on Display
2500
Speaker/Microphone Issues
2500
Less Sound / Disturbance
2500
No Sound
2500
Mac Services Price List 3

Service Name
Price
Generic Hardware Issues
On Inspection
Body Damaged
1500
Hinges Damaged
1500
Keyboard Replacement
1500
Camera Issue
1500
Other Hardware Issues
On Inspection
Power Issues
On Inspection
Charging Problem
2500
Charger Not Working
2500
Power Fluctuation
2500
Electric Shock
3500
Frequently Asked Questions:
How much it will cost to repair a MacBook?
If your Mac's fault is covered under warranty, or a current Apple Service Program then your repair should be at no cost. If your issue isn't covered, the price depends on the type of repair or service required. Our technicians will inform you of any charges.
Can I Just walk in and get MacBook repaired?
Yes! No appointment is needed – please walk in anytime, might be best to avoid busier times.
What If you cannot repair my Apple Device?
No Fix – No Charge, We will be stocking almost all parts, we make sure 100% Repair, Under certain circumstances we'll send your device to Apple for further tests. We'll discuss that fully with you.
Why you should I choose genuine repair?
Your Mac is a highly sophisticated device and choosing 3rd party or refurbished parts risks impairing the functionality of your device.
Do you repair broken MacBook's Screen?
Yes we repair all MacBook's screen. We try to resolve Your problem at same day or in some other models we order the screen if not available with us.
Do you work with original Mac parts?
We ensure original MacBook parts to be used if any replacement needs to be done. We also assist you for orginal parts to be purchased if parts are being provided at your end.
Notebook brands that we support