Apple Macbook Battery Replacement in Hyderabad India

Macbook Battery Repair Service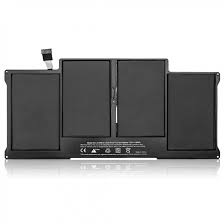 You unplug your charger and the Apple Macbook turns right off! Maybe it works but dies very quickly, or works until it hits 50% then turns right off. This is common, as laptop batteries rarely make it past two years in good condition.
We Can Replace Your Battery
We stock most Macbook batteries and can often replace them with same day Macbook repair service, without a parts order. We even do the Retina Macbook Pro battery replacements; many repair shops do not offer this repair without replacing the entire top case. Apple designed some of their laptops in a way where the battery is not replaceable, and replacing the top case is very expensive. .
FAQs?
Can you replace the battery in a MacBook?
Apple authorised MacBook Battery dealers offers a battery replacement service for all MacBook, MacBook Air, and MacBook Pro notebooks with built-in batteries.
Why is my MacBook Pro battery draining so fast?
If your MacBook battery is running out quickly on macOS 10.14, it's probably because of some unused apps and functionalities that are running in the background. When not in use, disable functionalities like Bluetooth, Wi-Fi, External USB, etc.
How much does the MacBook battery cost?
Price List of High-Quality Apple Laptop Batteries
| | | |
| --- | --- | --- |
| A1278 – Macbook Pro Battery Price |  A1278 2009 ,2010,2011,2012,2013 | ₹5500.00* |
| A1286 – 15″ MacBook Pro Battery Price |  A1286 Early 2011 & Mid 2012 | ₹6500.00* |
| A1369 – MacBook Air Battery Price |  13″ 2011 MacBook Air Battery A1405 | ₹4800.00* |
| A1466 – MacBook Air Battery Price |  13″ 2012 MacBook Air Battery A1405 | ₹4800.00* |
| A1466 – MacBook Air Battery Price |  13″ 2013 2014 2015 MacBook Air Battery A1496 | ₹4800.00* |
| A1465 – MacBook Air 11″ Battery Price |  MacBook Air 11″ Mid 2013 to Early 2015 | ₹4800.00* |
| A1398 – MacBook Pro Retina Display Battery Price |  A1494 Late 2013 to Mid 2014 15″ Retina MacBook Pro | ₹11500.00* |
| A1502 – MacBook Pro 13″ Retina Battery |  13″ Retina MacBook Pro Late 2013 to Late 2014 | ₹11500.00* |
| A1398 – 2012 MacBook Pro 15″ Retina Battery |  15″ A1398 Mid 2012 Early 2013 A1417 | ₹11500.00* |
| A1534 – 2015 2016 MacBook Battery |  12″ A1534 2015 and 2016 | ₹8000.00* |
| A707 – 2016 / 2017  MacBook Pro 15″ Retina Battery |  15″ Late 2016 – Mid 2017 A1417 A1820 | ₹11500.00* |