Laptop CPU Cooling Fan Replacement in 1 Hour
All laptop brand CPU Cooling Fan available including Apple, HP, Dell, Lenovo, Acer, Asus, Toshiba and Sony VAIO
Laptop fan is responsible for cooling the vital components packed tightly inside the case. It blows the hot air, generated by the working elements of the Notebook, out through the air vents. We provide overheating repair service to clean the cooling system on your Laptops. Laptop cooling Fan Replacement cost includes installation and delivery
Looking for Laptop Internal Fan?
Give your details now & Get Instant Quote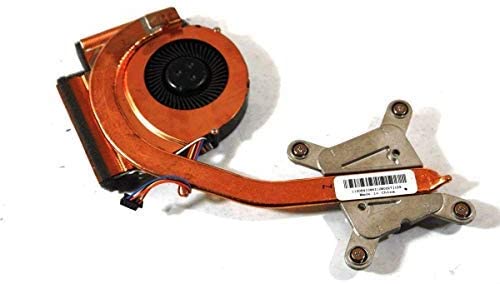 Same Day / Next Day CPU Cooling Fan Replacement Service
Fastest Laptop Fan Upgrade / Repair / Replacement Service in City
Avoid damage to your laptop by a faulty cooling system and call us now to ask about laptops fan replacements at Home. If the notebook fan is not serviced, the components on the motherboard can be damaged. Main components that can be affected due to fan failure are graphic chipset.

Apple MacBook Fan
MacBook Pro overheating repair services in Hyderabad, India. Apple MacBook Air Pro heatsink and fan, will be replaced.

Dell Laptop Fan
We have fixed overheating problem for high specs Dell laptop by cleaning all the fans and internal dust. Contact us today.

HP Laptop Fan
HP Laptop cooling fan repair and replacement service in Hyderabad. Just bring your faulty laptop to us and we will repair your faulty notebook fan.

Lenovo Laptop Fan
Don't worry about your Lenovo laptop getting hot, We have cleaned cooling system for Lenovo laptop computer.

Acer Notebook Fan
If your Acer notebook is making strange noises or producing an abnormal amount of heat then it might be a sign of a faulty or damaged fan

Asus Notebook Fan
Notebook CPU Cooling Fan for your Asus Notebook can be used as a replacement for your original notebook fan, if the original is faulty or damaged.

Sony Vaio Fan
We offer to clean dust from Sony Vaio laptop cooling system. Sony Vaio VGN Series Cooling Heatsink & Fan in stock

Toshiba Satellite Fan
Toshiba notebook gets older, the cooling system may be blocked by dust or the fan become noisy. Your laptop will get hot and hotter.

Microsoft Surface Fan
Microsoft Surface Battery; Surface DC Power Adapters; Fix Laptops cooling fan failure; laptop will not turn on or boot up.
Laptop CPU Fan Common Problems that we solve at our Store
We specialize in the same day repairs and work with all makes and models
We come to you to repair laptop overheating in Hyderabad with most of the important tools required to repair computer, laptop or mac at your home or office. Different laptops have different fans. Yours could be loud by nature so don't assume that an active fan is indicative of an overheating problem. Top quality laptop CPU Cooling Fan suppliers and specializes in repairing or replacing Notebook CPU Fan for all laptop brands and models: Apple Acer, Asus, Compaq, Dell, Lenovo, Gateway, HP, Sony, Samsung, Toshiba, and more Contact now!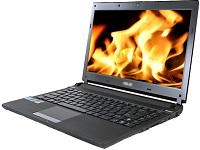 Laptop Overheating
Notebook heating / Overheating issues dirt removal fan cleaning same day service in Hyderabad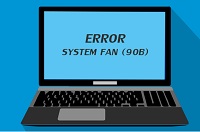 Laptop fan error
This System PC fan error indicates a CPU cooling fan issue and urgent attention is required to avoid motherboard damage.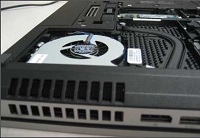 Fan making noise
Dust is the most common cause of laptop noises. Dust damages your system in various ways including obstructing your laptops fan.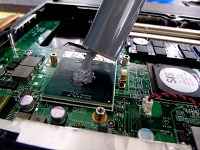 Thermal Paste
The thermal paste transfers the heat from the processor and graphic card to the heatsink and fan.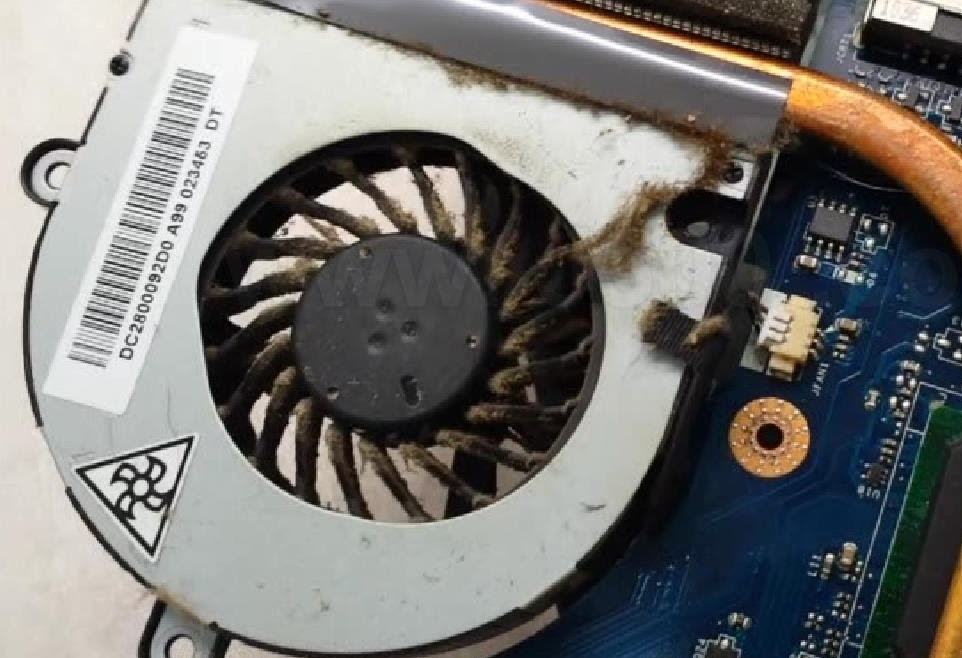 Laptop Fan not working
It's not unusual for laptop fans to break down over time. And if ignored, the damage to your notebook can be catastrophic.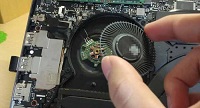 Fan Cleaning
Keep your laptop in good health with our laptop cleaning service. We offer a fast, same/next day service for all makes and models.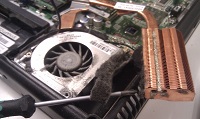 Dust inside
We remove the grease and dust from inside of your MacBook, laptop or the PC desktop computer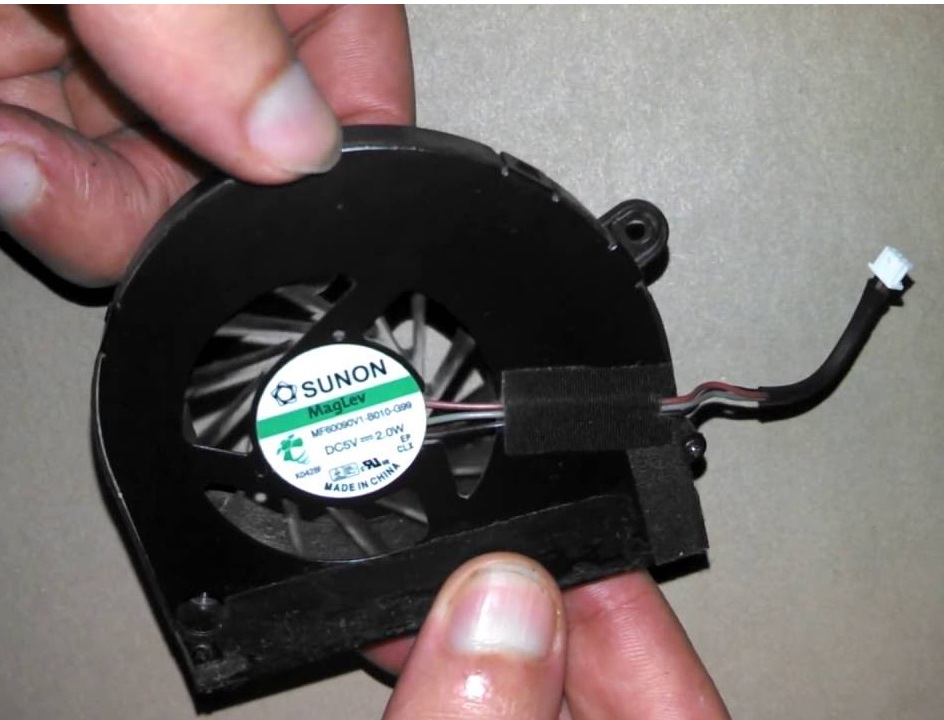 Fan not spinning
The Laptops cooling fan is clogged with dust, wires might get stuck in the fan or the fan does not get enough energy supply to spin.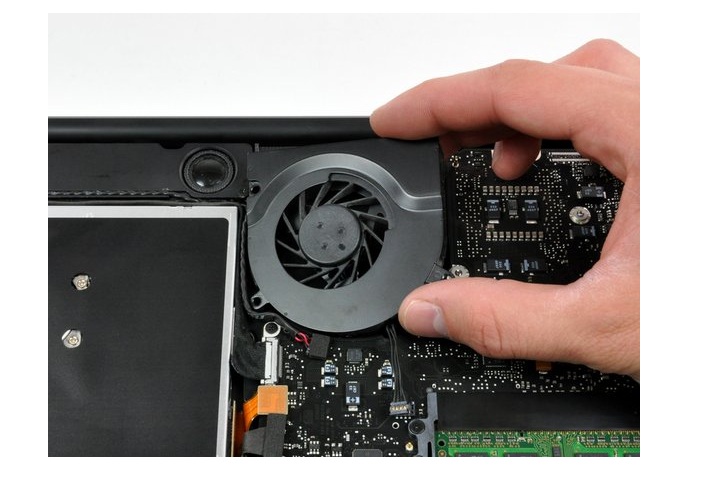 Fan always on high speed
Notebook is used for a long time, there will be a phenomenon that laptops fan always on high speed. Contact us for quick fix.
5 Reasons to Choose Laptop Repair World
Hyderabad's Favorite Computer Repair Service Provider
Why Choose us? Five Reasons to choose our services.