Hyderabad's Fastest Replacement MacBook Charger Service
We deliver to your doorstep in 1 Hour
MacBook
MacBook Air
MacBook Pro
Power Adapter
Need help with MacBook Charger?
Give your details now & Get our call shortly
1 Hour Express Delivery in Hyderabad
What we do: We deliver a Apple MacBook Charger for you to keep. We will deliver it on weekdays in one hour or same day before 5pm, depending on your Hyderabad location. Laptop Repair World Store and Service Center provides the Original Power AC Adapter / Power Supplies for Models including Mac, MacBook, MacBook Pro and MacBook Air.
MacBook Charger Price in Hyderabad and Secunderabad Telangana at best and quick delivery. Get Charger & Battery at your doorstep. Buy Online a wide range of Apple brand and different Wattage: Apple 61W USB-C, 96W USB-C, 60W MagSafe, 85W MagSafe, 45W MagSafe, 85W MagSafe 2, 60W MagSafe 2, 45W MagSafe 2, 30W USB-C Power Adapter.
MacBook Power Adapter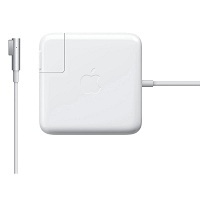 The Apple MagSafe Power Adapter for MacBook
MacBook Pro Charger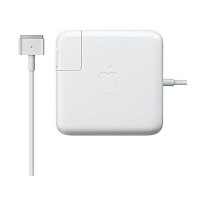 Apple MagSafe 2 Power Adapter for MacBook Pro
MacBook Air Charger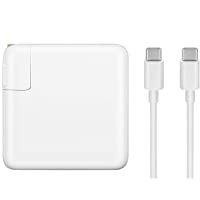 Super-fast efficient charging for MacBook Air
Why Laptop Repair World?
Original Charger for Mac
Cash On Delivery
1 Hour Delivery in Hyderabad
No Charges for Installation & Delivery
1 Year Warranty on MacBook Parts
MacBook Repair Service Center
Apple MacBook Power Adapter in Secunderabad Hyderabad Telangana
Here's what you need to do to get a Apple MacBook AC Adapter now: Visit our Store: Have a MacBook Technician match your MacBook with the exact Power Adapter / AC Adapter Charger you need.
The best price for the Apple Magsafe Power Adapter in Hyderabad, India is INR 6500 sold at Laptop Repair World Store and Service Center and available with free shipping and delivery within one day.
FAQs? – Frequently Asked Questions?
What power adapter do I need for my MacBook Pro?
Power adapters for Mac notebooks are available in 29W, 30W, 45W, 60W, 61W, 85W, 87W, and 96W varieties. You should use the appropriate wattage power adapter for your Mac
Can I use a non Apple charger for my MacBook?
No, Technically, using a non-Apple charger may reduce the performance, may also void your warranty.
Do all Macs use the same charger?
Not all MacBook chargers are the same. Through the various generations, the DC output connectors and voltages have changed.
How do I know what Apple MacBook charger to buy?
You may find this number located on a sticker on the bottom or side of your MacBook Power Adapter.