Need help with Notebook Repairs?
Give your details now & Get our call shortly
Need your laptop repair service today?
If yes, you reached the right place for your laptop repair services, MacBook / Laptop repair is our specialty! No matter what issue you are having, We can fix it. We have same day service available so you'll up and run your device as soon as possible. You name any laptop problem, we solve in a few hours with 30 day assured service .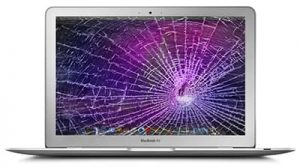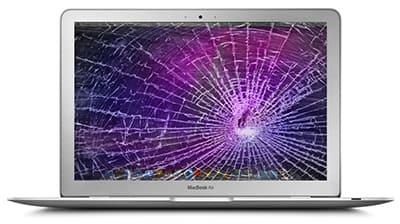 Qualified, friendly LAPTOP REPAIR TECHNICIANS
Laptop gone down? Don't worry! Our qualified, friendly laptop repair technicians will bring it back to life.
We diagnose and repair all laptop issues, from simple fixes at outstanding prices to complex repairs at component level.
Buy Only Original parts, we always recommend buying genuine notebook parts to get better performance and safeguard your device. We stock Dell. HP, Lenovo, Apple, Acer, Asus, Sony, Samsung, Toshiba laptop parts at our computer store in Hyderabad with One year warranty, We charge for part only, not for service.
LAPTOP REPAIR IN HYDERABAD | MACBOOK SERVICE IN HYDERABAD
MacBook Computer Laptop Repair Service in Secunderabad, Hyderabad
Motherboard Repair and Services for Laptop / MacBook / Desktop around Hyderabad
No Booting Up Repair for Laptop / MacBook / Desktop around Hyderabad
Blue Screen Error Repair for Laptop / MacBook / Desktop around Hyderabad
Bios Problem Fix for Laptop / MacBook / Desktop around Hyderabad
Display Panel Replacement for Laptop / MacBook / Desktop around Hyderabad
Base Panel Replacement for Laptop / MacBook / Desktop around Hyderabad
Panel Repair and services for Laptop / MacBook / Desktop around Hyderabad
Internal Keypad Replacement for Laptop / MacBook / Desktop around Hyderabad
LCD Hinge Replacement for Laptop / MacBook / Desktop around Hyderabad
BIOS Reprogramming for Laptop / MacBook / Desktop around Hyderabad
Motherboard Replacement for Laptop / MacBook / Desktop around Hyderabad
Heating Problem Resolved for Laptop / MacBook / Desktop around Hyderabad
Data Recovery Service for Laptop / MacBook / Desktop around Hyderabad
Best Home Laptop Repair Service Center in Hyderabad, Telangana
Power DC Jack Repair and Services for Laptop / MacBook / Desktop around Hyderabad
Power Problem Repair and Services for Laptop / MacBook / Desktop around Hyderabad
Display Repair and Services for Laptop / MacBook / Desktop around Hyderabad
Chip level Repair and Services for Laptop / MacBook / Desktop around Hyderabad
Operating system Repair and services for Laptop / MacBook / Desktop around Hyderabad
Memory Ram Upgrade and services for Laptop / MacBook / Desktop around Hyderabad
New AC Adapter Replacement for Laptop / MacBook / Desktop around Hyderabad
Battery Replacement for Laptop / MacBook / Desktop around Hyderabad
WiFi Adapter Repair and Services for Laptop / MacBook / Desktop around Hyderabad
Broken services for Laptop / MacBook / Desktop around Hyderabad
Virus Removal Services for Laptop / MacBook / Desktop around Hyderabad
Format Installation for Laptop / MacBook / Desktop around Hyderabad
CPU Cooling Fan Repair Services for Laptop / MacBook / Desktop around Hyderabad
Display Panel Repair and Replacement Services for Laptop / MacBook / Desktop around Hyderabad