Best Laptops for PUBG (PLAYERUNKNOWN'S BATTLEGROUNDS)
Playerunknown's Battlegrounds (AKA PUBG) is a Battle Royale video game in which players fight against one another until the last user is standing being crowned the winner. Player's start out with 0 weapons and must scavange the island they land on for gear, weapons and items that can help boost your player's stats. The game also features multiple player groups playing against each other, allowing you to work in teams to win the game.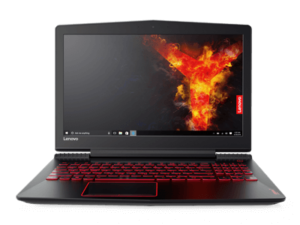 The first laptop we want to recommend is the well-affordable Lenovo Legion Y520. Equipped with an i5-7300HQ and a GeForce GTX 1050 Ti, this should have enough juice to play PUBG on some of the lower-end settings. You could probably find a nice happy medium mixture of settings, making sure you can take in as much detail as you could possibly need to make the right call.
That being said, the Lenovo Legion' 8GB of RAM and 256GB SSD can help to mitigate some of the (relative) weakness of the CPU and GPU. If you are looking for a good option that offers you a far more impressive level of performance than most gaming laptops around the same price, be sure to take a look at this.
It's very light and thin, too, meaning that you can easily rest it on your lap without too much issue or have it balanced without too much issue of it being too heavy. Overall, though, it's a very impressive and high-performance laptop for PUBG if you aren't expecting all the various bell and whistles included.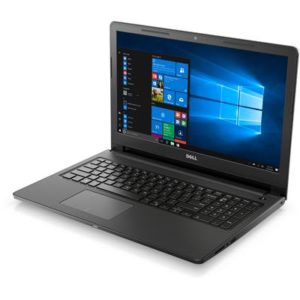 This is a good laptop, and it is fairly accessible in terms of the price. Most people quite like it purely on the basis that it offers a rather high quality general level of performance. With an Intel Quad Core i7 with 8GB of RAM, it's got plenty of processing power and should be more than capable of handling PUBG on some of the medium-to-high settings, depending on how far you want to push it.
The use of a GeForce GTX 1050 is a nice touch, too, and will make sure that your laptop can handle at least some of the pressure put on it by the game. Yes, you won't be able to get everything but you can make some adjustments when buying the laptop to say add in more RAM and a higher SSD (it comes with a 128GB SSD and a 1000GB HDD) meaning that you can easily make up for that shortfall in performance should you spot it.
Just make sure you take a look at what you want first and foremost, though; the Dell Inspiron is a good laptop and isn't too much more expensive than the Lenovo.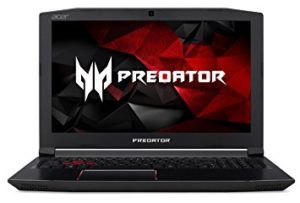 The 'big dog' that we suggest you take a closer look at, though, is the Acer Predator Helios 300. Glorious name aside, this comes equipped with an i7 CPU, a GTX 1060 GPU which is fully VR-ready, 16GB of DDR4 RAM and a 256GB SSD.
It's damn powerful, and that 6GB GPU is going to go some way to making sure you can make a major dent in how you work and how you think.
For the most part, the Predator is a good piece of kit. It offers a great level of performance and should be more than capable of looking after itself when playing this game on the Medium-to-High settings. Some things will be able to be Maxed out, though, so you should be able to enjoy a fluid and high level of performance with the Acer Predator.
Overall, it's a rather masterful piece of kit that should be your primary choice for an affordable laptop for PUBG without breaking the bank. While laptops are typically inferior to a same-price PC, the Acer Predator does a pretty good job of hiding any of those limitations overall.