Surface Studio Won't Turn On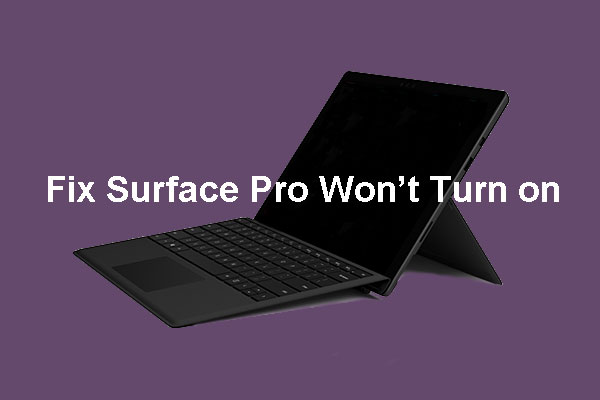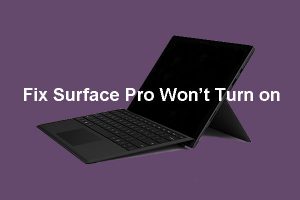 If you see a black screen with no Windows logo or your Surface Studio model seems to be turned off or in a power-saving state and you can't wake it, first try pressing and releasing the power button. Wait several seconds.
If  That  Doesn't  Work, Try  This
On your keyboard, simultaneously press the Windows logo key   + Ctrl+Shift+B. You should hear a short beep while Windows tries to refresh the screen.
If That Doesn't Work, Force A Restart
Press and hold the power button for 10-15 seconds until the screen turns off, then release the power button. Press and release the power button to turn Surface Studio back on.
If That Doesn't Work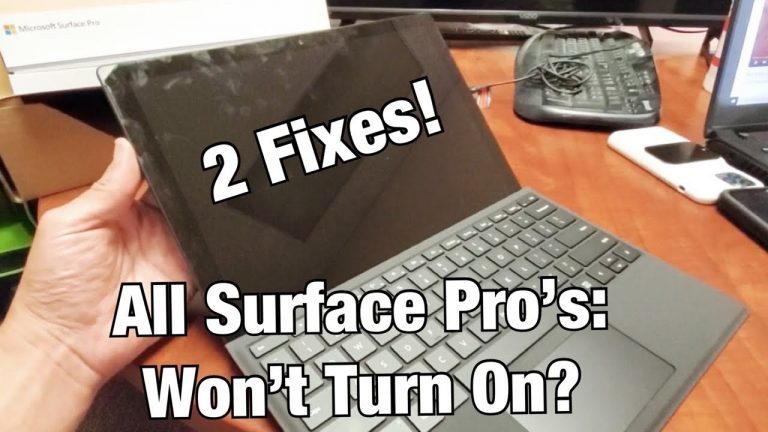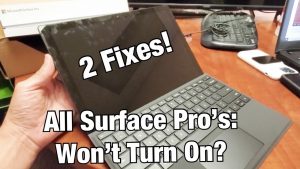 press and hold down the power button for 15-20 seconds. The screen will turn off, but keep holding down the power button. After restart, you'll see the Windows logo screen, and then the Windows sign-in screen. Then, release the power button.
If that doesn't work, contact us or send your Microsoft Surface Studio in for service.