Surface Pro That Won't Turn On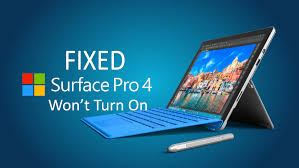 If your Microsoft Surface Pro won't turn on, there are a few ways to troubleshoot the problem and get it working again. The problem is usually solvable through a process of elimination. Start with the most apparent potential causes and work toward the more complex ones.
Reasons Why a Microsoft Surface Won't Turn On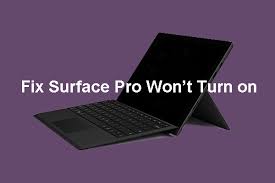 There are several possible causes of a dead or faulty Surface Pro. Usually, the problem only reveals itself with its corresponding fix. In this guide, we walk you through a list of possible causes, starting with the most common.
Get your Surface Pro working again with these troubleshooting tips
Recharge the battery.
Check the Surface charging cable.
Perform a soft reset.
Turn on the Surface Pro with a keyboard shortcut.