Dell Laptop Hinges available for sale in Hyderabad, India
Are you unable to open or close your dell laptop properly? Then, there must be some issues with your laptop hinges. You may need to change them immediately. If you don't change them on time, there are huge chances of screen damage or panel damage.  Hinges are nothing but the mechanical objects which connects your laptop screen and the keyboard. It helps to open and close your laptop smoothly. If they're damaged, you cannot open or close your laptop properly. If you don't change them on time, then you are going to damage other major parts as well.
Generally, few people use laptops in a harsh way. If you rashly open and close your laptop, that pressure effect on hinges. Even many people hurriedly open their laptop without following standard procedure, and they end up damaging laptop hinges. Whenever you open a laptop, you need to use both hands, one hand should be on keyboard end and the other screen end, and you need to open gently, not in a harsh way. If your laptop fells from a certain height, then hinges might get damaged. In such cases, you cannot open or close your laptop properly.
Whatsoever, if the hinges of your laptop damaged in any way, we can help you. You need to replace the damaged hinges with new hinges. You can buy genuine Dell laptop hinges from us at a reasonable price. We sell only genuine products. So you don't need to worry about the performance of our parts. Finally, if you want your laptop to be fixed instantly, bring your laptop to our service center or you may call us. Our executive will repair your laptop at your doorstep. The average cost to buy Dell laptop hinges are approximately Rs. 1500 may be more or less depending on your laptop model.
No matter whatever the issues with your laptop, our experienced technicians will repair them in less than an hour at a reasonable. Please contact us if you have any queries,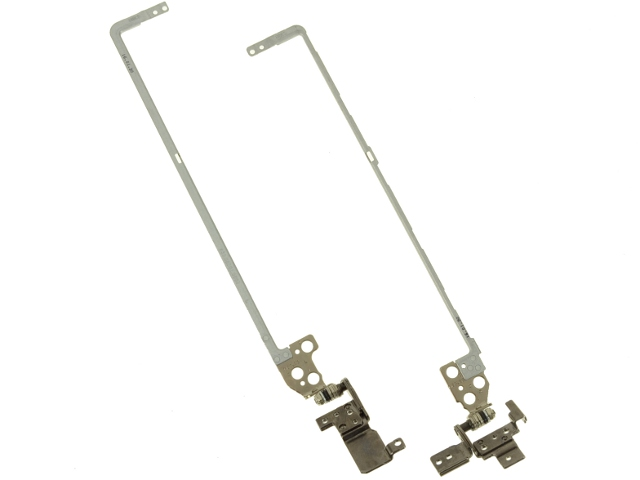 Call 9010288758
WhatsApp 7702503336
Address
Laptop Repair World
Flat 115, Tirupati Complex, Opp:Paradise
Mahatma Gandhi Rd
Secunderabad, Telangana 500003
India
Phone: 095159 42609
Secondary phone: 9010288758
Laptop Repair World
Flat 301, Kailash Meadows, Opposite Cyber Gateway Rd, Hitech City, Madhapur
HUDA Techno Enclave, HITEC City
Hyderabad, Telangana 500081
India
Phone: 040 4853 6323
Secondary phone: 9010288758
| | |
| --- | --- |
| Monday | 10:00 AM – 8:00 PM |
| Tuesday | 10:00 AM – 8:00 PM |
| Wednesday | 10:00 AM – 8:00 PM |
| Thursday | 10:00 AM – 8:00 PM |
| Friday | 10:00 AM – 8:00 PM |
| Saturday | 10:00 AM – 9:00 PM |
| Sunday | Closed |