A Solution For MacBook Pro Booting To A Black Screen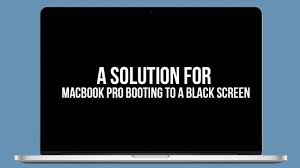 Rarely, a Mac may encounter some peculiar issue during system boot that can cause quite a bit of panic, like booting to a completely black screen. It would be easy to interpret that as a potential Laptop hardware problem, and in some particularly rare situations that may be the case, but it's more often a software issue that can be resolved with some simple troubleshooting steps.
Fix the Black Display on Boot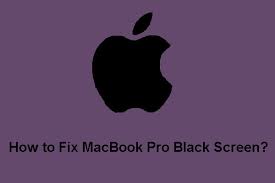 The first thing you'll want to do resolve nearly every power related issue on a Mac is to reset the SMC, or System Management Controller. This will dump and reset settings for anything power management related, and is long known to resolve problems with things like fans, heat, sleeping problems, and of course, display issues.
On any modern MacBook Pro or MacBook Air with a built-in battery, which is just a bout all of them nowadays, this is how you do that:
Shut down the Mac and connect it to your MagSafe adapter and a wall outlet as usual
Hold down the Shift+Control+Option+Power button at the same time for a few seconds
Release all keys at the same time, then boot the Mac as usual
Older Macs can find directions here for the same process on their machines, it's slightly different if you can take out the battery.