Lenovo Warranty Check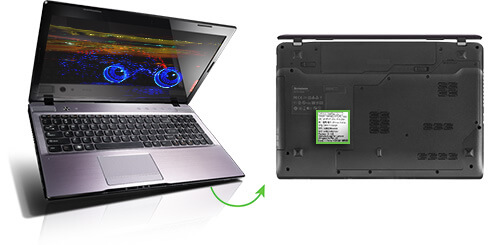 Quickly find the entitlement status for several products at once. Check warranty. Option & Accessory Warranty. Review the warranty terms
How to find my product or serial number?
Use Lenovo "Detect Your Product"
For laptops and desktops running Windows 7, 8, 10 systems, Lenovo Service Bridge automatically scans your product to find its name and serial number.
Detect my product (only for laptops and desktops).
Using the Printed Product Label
Find the information using the printed Product Label. If you don't see your system model listed from https://support.lenovo.com, it may be an EOL model that can be found on Lenovo EOL portal.
How to locate your product serial number with Lenovo Vantage
Lenovo Service Support
Lenovo offers a comprehensive portfolio of services that support the full lifecycle of your Lenovo IT assets. At every stage from planning, deployment, support to asset recovery, we offer the expertise and services you need to more accurately budget for IT expenses, deliver better service level agreements and generate greater end-user satisfaction. Let Lenovo Services' unique offerings and expertise help you get the most out of your technology investment.
Still, you're

 not able to find 

the device warranty

?
Just submit your details, we will do Lenovo Warranty Check for you and update
What is Not Covered Under Warranty?
Laptop Damage, physical damage, internal damage

Broken Laptop Screen, dots on laptop screen

Defective keyboards, Missing keys

Opening the case (Hinges or Cover damage)

Breaking OEM Seal (Don't try to open laptop on your own, your warranty may void.

The warranty may be void if you add, remove or upgrade any internal components without the consent of OEM.

Loss of Data Files, Photos, videos, system software, 3rd party software

Any user installed software

Laptop theft, damage or breakage (Those would be covered by an insurance policy).

Laptop liquid damage, Water spill, Coffee split

Damaged charger, charger cable, charger pin, Charging Port, DC Jack

Electrical short circuits, burning
No Warranty Coverage? No Worries – We Can Help!

If you're facing any issue above listed. We not recommend to visit warranty Lenovo Service Center. Most of the out warranty cases not covered by respective OEM and they take longer period to answer and repairs. Instead of waiting for thirty days you can simply walk into our Computer Repair Store get repaired same day at 50% cost of what Official service center offers.