Microsoft Surface Won't Turn On: Black Screen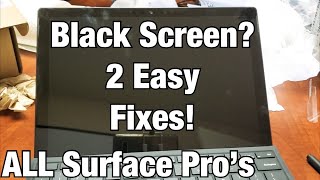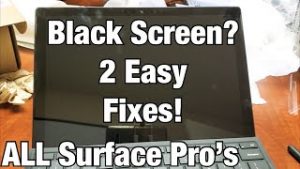 Is your  Surface device having a problem turning on? we provide solutions on how to fix this trouble.
There Are Several Reasons Why Your Surface May Appear Not To Turn On:
if you're using a Surface Book, its keyboard may not be attached to the screen causing it it look unresponsive
power cord, adapter, power connector, and/or charging port may be damaged
something is plugged into the charging port in the power supply unit
power supply may be broken
it's in power saving mode
Windows won't run or is corrupted
its screen assembly is broken
It has a battery issue
it has become unresponsive
there's a general hardware issue
Additional Services


We can fix many other faults related to the Microsoft Surface tablet. If you require help configuring Windows 10 on your tablet, let us know ! You can go back to the main page and select the service or just give us a call and we will assist you.