Is Your Macbook Not Turning On?

Macbook  Repair Store In The Hyderabad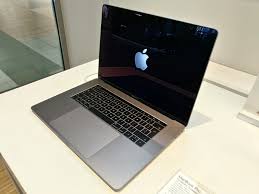 Laptop Repair World is a leading Apple MacBook  repair store in the Hyderabad, specialising in troubleshooting, repair, upgrade and maintenance services. With hundreds of Apple Mac laptop spare parts and accessories in stock, we are committed to provide our customers with top quality MacBook Air repair services at the most reasonable rates.
There Could Be A Number Of Causes For Your Device Not Turning On
The charging port is broken and not sending power.
The power button is stuck on, and preventing your MacBook from booting up.
The trackpad is connected to the System Management Controller (SMC) that controls the circuits that power your device. A damaged trackpad could affect the SMC and prevent your MacBook from powering on.
Circuts inside the logic board get damaged, and will not send power to the right components.
Damaged ports on a MacBook can short components.
Liquid spilled on your laptop can cause corrosion, shorting, and prevents boot up of your device.